Community Guide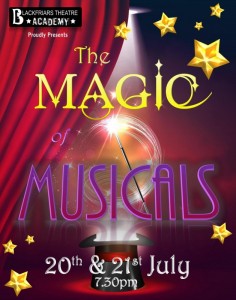 The Magic of Musicals
When: Friday 20th July 7:30pm - 9:30pm
Where: Blackfriars Theatre

Don't miss the final production for this academic year from the Blackfriars Theatre Academy - including all of the Performers and Dance classes. Adults £11.00, Concessions £10.00, Family £38.00. Prices include a 50p per seat 'refurbishment' levy. book online at blackfriarsartscentre.co.uk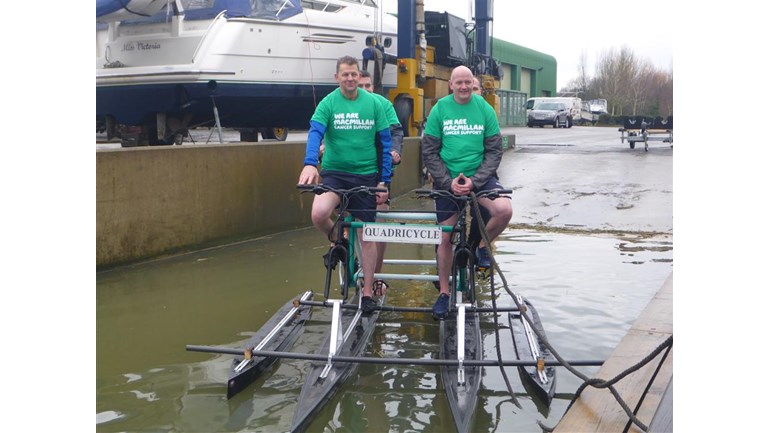 MercMillan Quadmaran Challenge
When: Saturday 21st July 7:30am
Where: Boston, Lincoln

Mercedes Benz of Boston and Lincoln university are raising money for Macmillan. The team will travel 40 miles by Quadricycle from Boston Mercedes to Burton Waters in Lincoln, then convert it to a Quadmaran and go back to Boston on the Witham. To dontate and for more info, visit justgiving.com/fundraising/quadmaran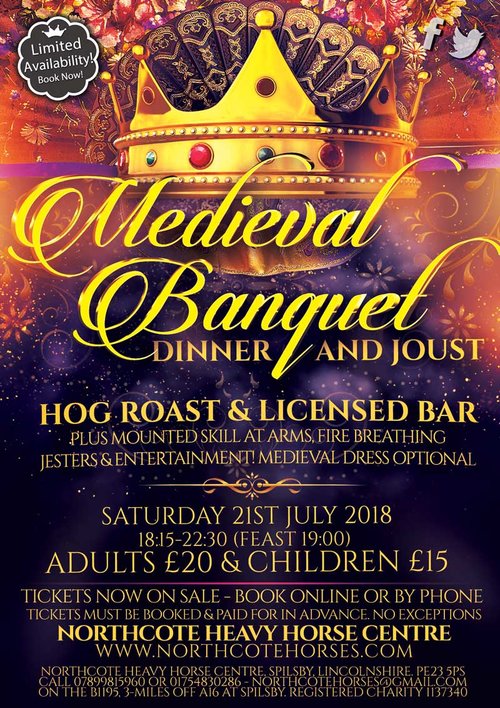 Medieval Banquet Dinner & Joust Fundraising Event
When: Saturday 21st July 6:15pm - 10:00pm
Where: Northcote Heavy Horse Centre, Spilsby, Lincs

Enjoy the Knights provide entertainment with their skill at arms on the centre's own horses. A 3 course hog roast meal will be provided and a Jester will entertain throughout the evening. There will also be a licensed bar. Tickets must be bought in advance and are limited - £20.00 for adults and £15.00 for children. Book online at northcotehorses.com Fancy dress is encouraged but optional.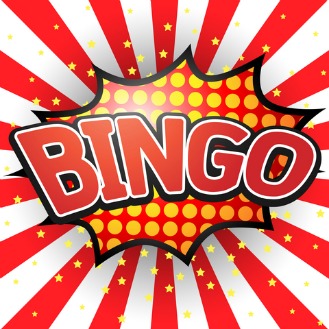 Super Saturday!
When: Saturday 21st July 6:30pm - 9:25pm
Where: The Gliderdrome.

The Glider are holding the second £1000 at the iconic Bingo Hall. The first was very successful and you could be taking home a great prize. Bring friends and have a fabulous night out. Find more info on facebook.com/TheGliderdrome.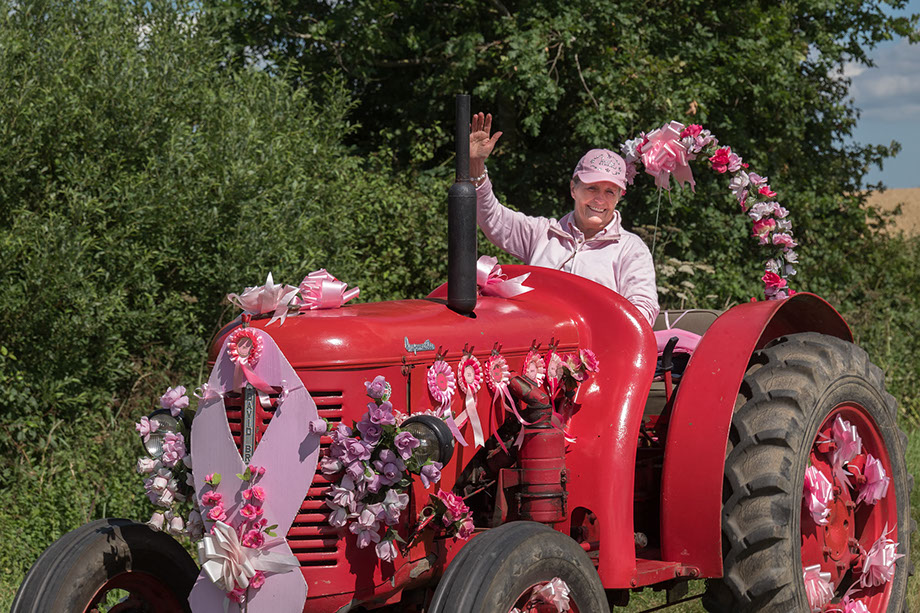 9th Lincolnshire Ladies Tractor Road Run
When: Sunday 22nd July 10:00am - 4:00pm
Where: Bell Brothers Nursery, Lowfield Road, Benington

Over 30 tractors taking part all decorated in pink and driven by ladies. Leaving Bell Brothers Nursery at 10.30am arriving at Danny Flear Community Centre in Freiston at 12noon for a picnic lunch, raffle and auction. Then through Fishtoft, Butterwick and back to Benington. Please show support by donating and by being patient and cheering on the route. All money raised goes to Cancer Research UK. For more information call 361636.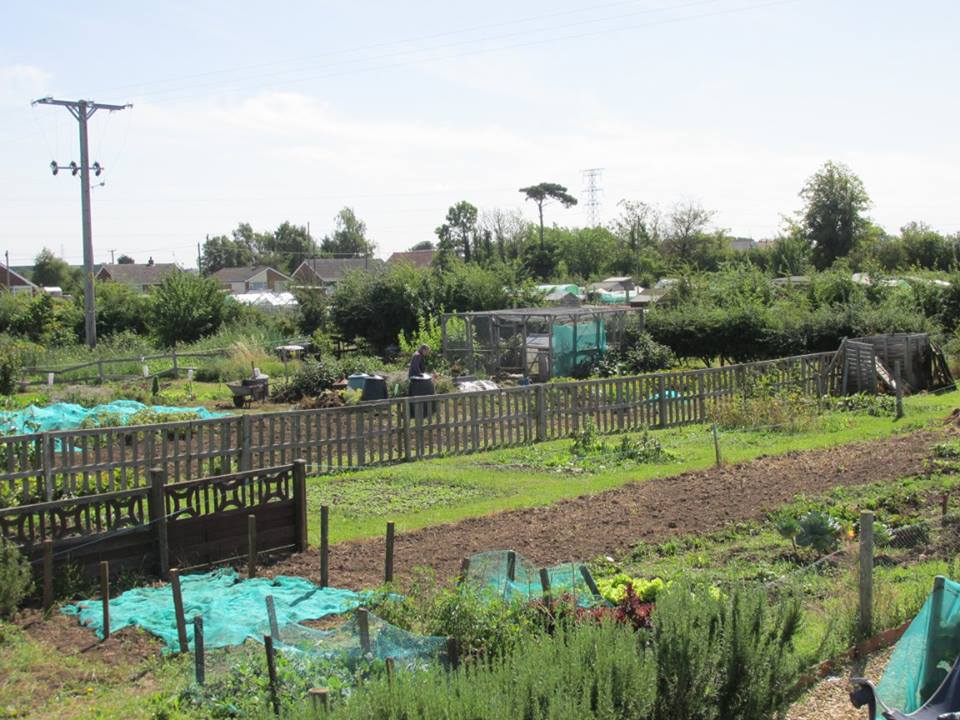 Cuckoo Land Allotment Association Open Day
When: Sunday 22nd July 2:00pm
Where: Low Road, Wyberton

Open Day to showcase the allotment raising money for Pilgrim Hospital League of Friends. There will be a raffle, produce sales, cake stalls and refreshments. Why not have a look at the site and the new Wildlife Community Area the group are setting up. For more information call 724271.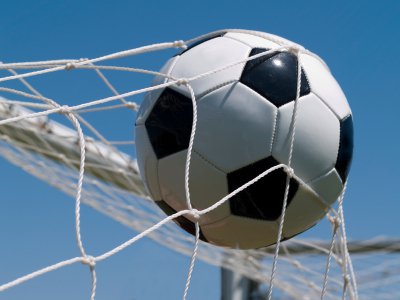 Fosdyke football 5-a-side tournament.
When: Saturday 28th July 10:30am - 6:00pm
Where: Fosdyke Playing Field, Puttock Gate.

A summer Football Tournament of 5-a-side football. Plenty for the kids to do with bouncy castles, full play area with swings, slides and baseball court. Dancers, a BBQ, bar and lots more.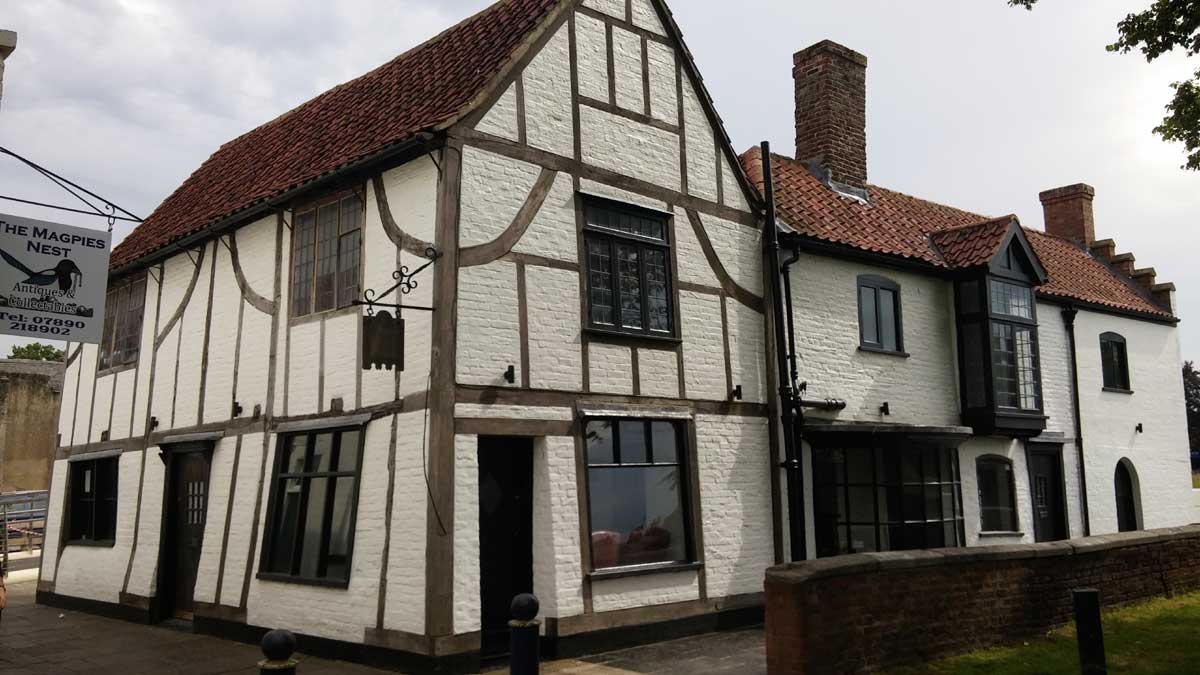 CIRCA
When: Saturday 28th July 12:00pm - 12:00am
Where: Church Keys (Boston)

Circus themed day filled with lots of fun for the local community bringing local Artists, Musicians and all kinds of Talent together. there will be a BBQ (supplied by local butchers), small fairground rides, crafts and an art sale for the Mayor's Charities. There will also be 12 hours of live music with some of the best DJ's in Boston!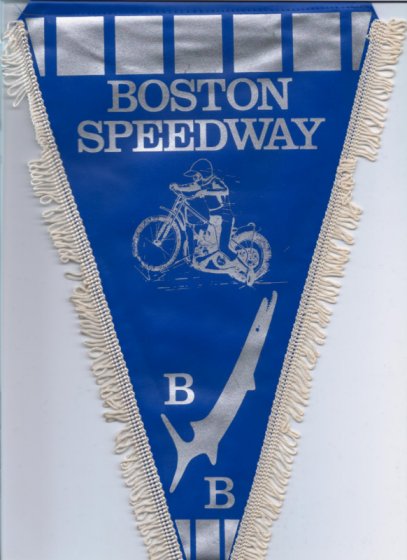 Boston Speedway Plaque Dedication Ceremony
When: Sunday 29th July 10:00am - 12:00pm
Where: Lidl Car Park, Boston

Dedication ceremony with promoters and riders attending. Hopefully there will be bikes on display. Arrive from 10 for the Ceremony at 11am followed by drinks and chat at Kirton Leisure Centre. All welcome.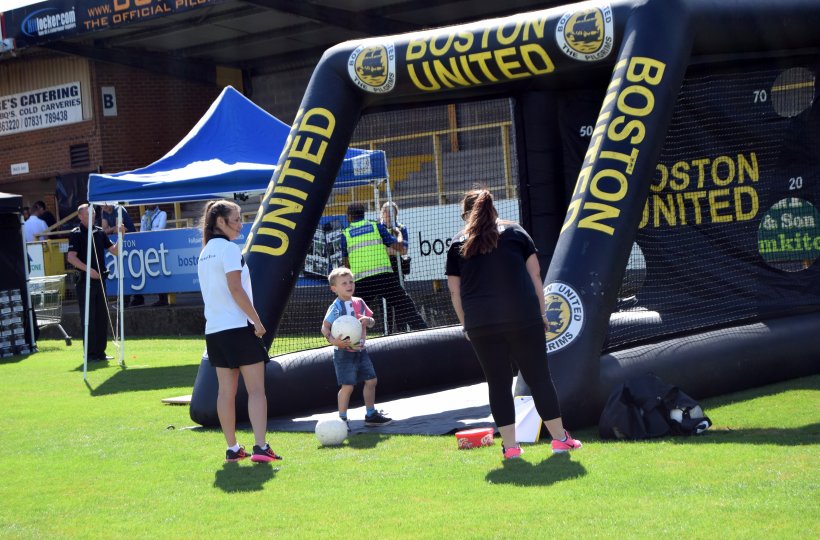 Boston United Community Day
When: Sunday 29th July 11:00am - 3:00pm
Where: The Jakemans Stadium, Boston PE21 6JN

Free Entry. There will be lots of activities going on throughout the day including: Meet-and-greet with the players, local boxer Callum Johnson, Iron man, Captain America & Chase from Paw patrol! Inflatable speed cage and football darts, Live Music, BBQ & Refreshments, Bouncy Castles, Rides, Raffle and Face Painting. the Biz Boston will be there too! A great day out for all the family.

Butterfly Hospice Ugly Bugs Mini Family Marathon
When: Saturday 4th August 2:00pm - 2:00pm
Where: Central Park, Boston

Butterfly Hospice and Boston Body Hub present the Ugly Bug Mini Family Marathon. 4 laps of the park. Come dressed as your favourite bug £2.50 per person. All ages welcome. Registration form available from Butterfly Hospice Shops or Boston Body Hub This event has kindly been sponsored by Boston Big Local.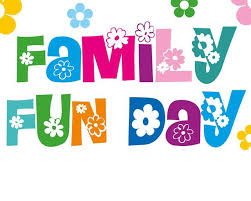 Butterfly Hospice Family Fun Day
When: Sunday 12th August 10:00am - 4:00pm
Where: Butterfly Hospice, Rowan Way, Boston

Craft Stalls, Games, Live, Entertainment, BBQ, Cream Teas. Enjoy a family-fun filled day in the beautiful Hospice gardens. For more information call Sue on 311222.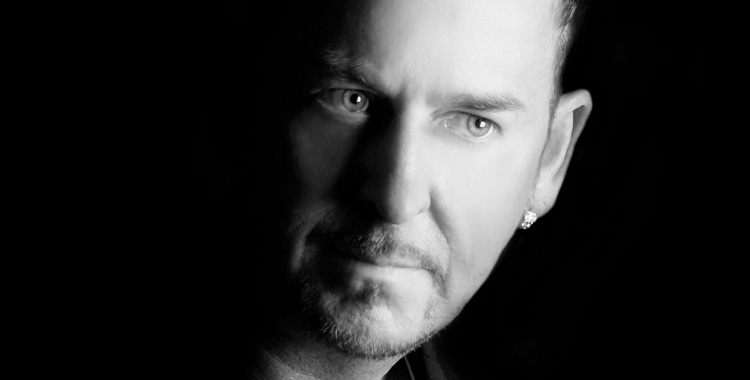 An Evening of Clairvoyance.
When: Monday 20th August 6:30pm
Where: Old Leake Community Centre.

An evening of clairvoyance with Stephen Holbrook. Doors open at 6.30pm with a start time at 7pm. Light refreshments and raffle. Tickets £10 For more info call Teresa on 07733320831.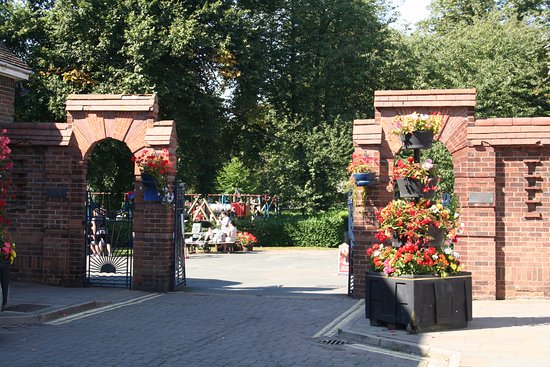 Ugly Bugs Mini Family Marathon
When: Wednesday 29th August 2:30pm
Where: Central Park, Boston

Ugly Bugs Super Hero Family Mini Marathon. Wednesday 29th August. 4 laps of the park. Medal for all participants. £2.50 per person. Raising money for Butterfly Hospice and Boston Body Hub. For more information call 311222.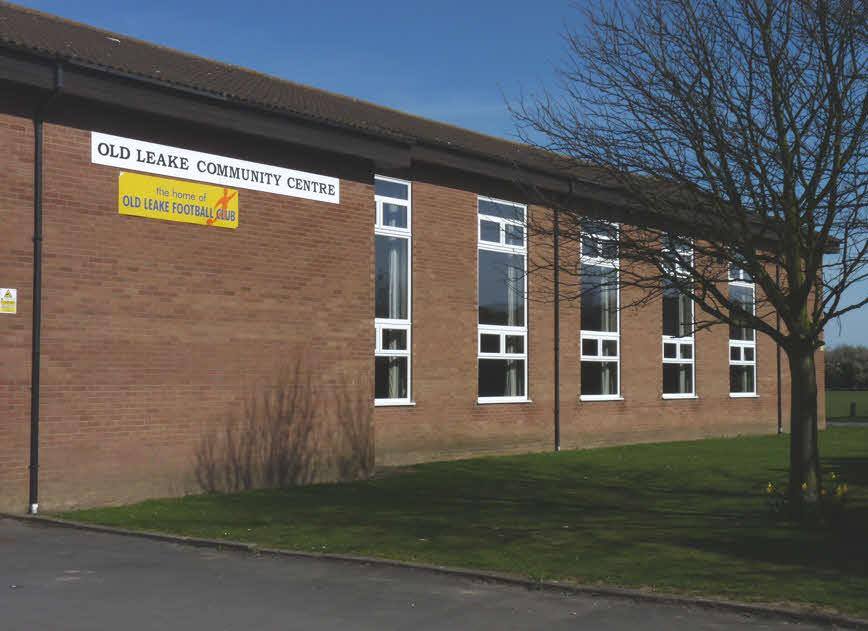 Fun Family Evening
When: Saturday 8th September 7:30pm - 12:00pm
Where: Old Leake Community Centre.

Dance the night away to The Dreambelles and 4 by 4 Disco. Supporting two local charities: Jack Drury Racing and Keith's Rescue Dogs. Bar applied for plus food and raffle. For tickets call Mandy on 07535638406 or Teresa on 07733320831.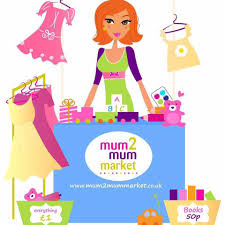 Boston - Mum2Mum Market
When: Sunday 25th November 11:00am - 1:00pm
Where: Havrn High Academy, Marian Road,Boston, PE21 9HB

Mum2mum nearly new sale. Baby and toddler items at a fraction of original price. £2 entry (children free). Stalls can be booked and 2-4-1 vouchers downloaded at mum2mummarket.co.uk. Refreshments available, FREE parking. There's also opportunity for baby and children focused businesses to promote at event. Search for "Mum2mum East Midlands Boston event" on Facebook.