Community Guide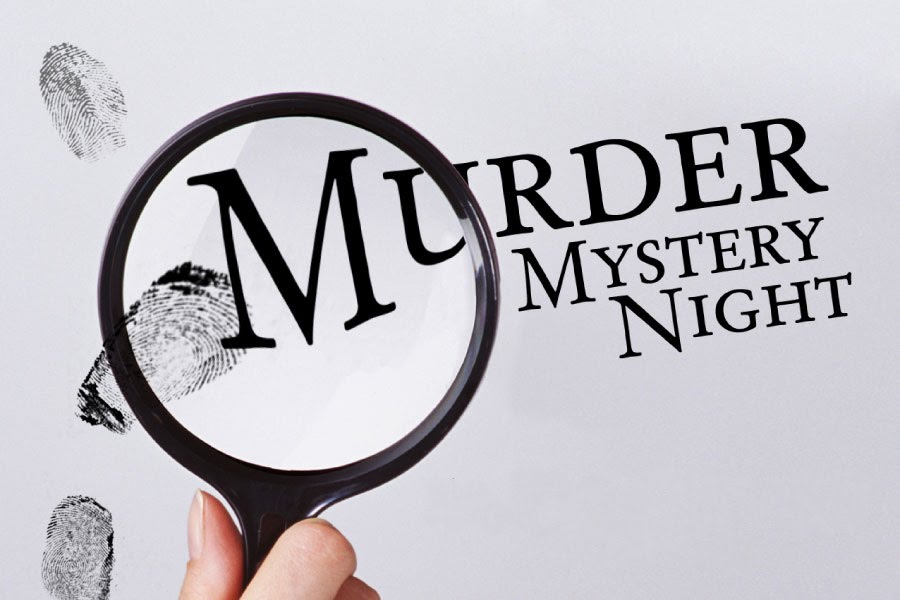 Murder Mystery
When: Friday 22nd September 7:00pm
Where: Blackfriars Theatre

We have a murder for you to solve when Cutwater Theatre Company bring an evening of Victorian Murder, Mystery and Mayhem to the Revue Bar at Blackfriars.
It's on the 22nd October at 7pm and all in aid of the Butterfly Hospice.
Tickets are £5 and available from our Butterfly Hospice Shop or call (01205) 311222.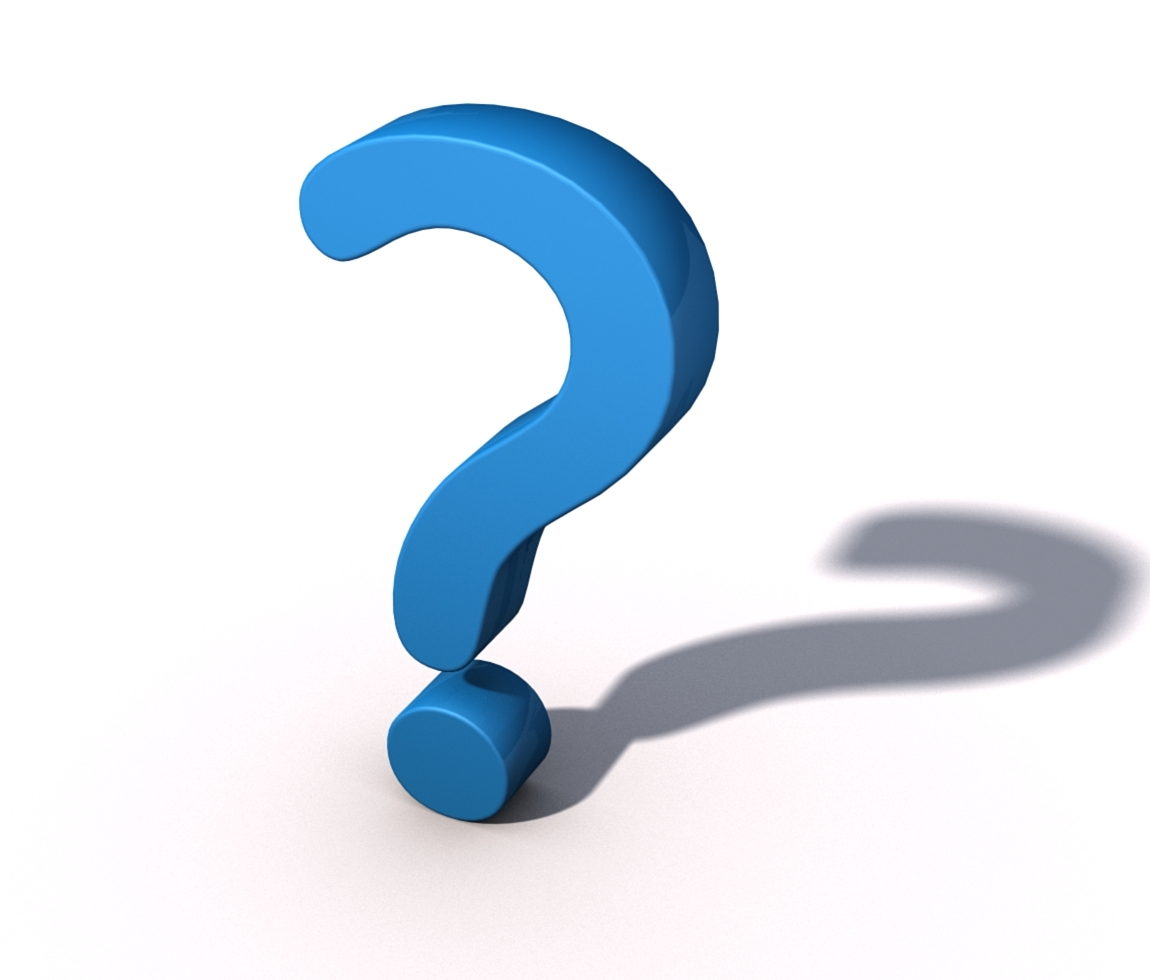 Charity Quiz Night
When: Friday 22nd September 7:30pm - 10:30pm
Where: Conservative Club, Main Ridge, Boston

Scope for Boston and District is a Charity that helps people in the local area with Cerebral Palsy. They are holding an annual quiz and raffle to raise money. It is £5 per team and includes a small buffet.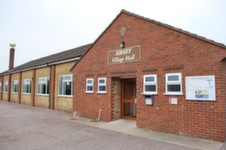 Sibsey's Local Trade and Business Fayre
When: Saturday 23rd September 10:00am - 4:00pm
Where: Sibsey Village Hall

Support your local businesses! Over 20 stalls all local to Sibsey, advertising everything from electricians and mechanics to cards, cakes and candles. Free entry. Raffle and refreshments available.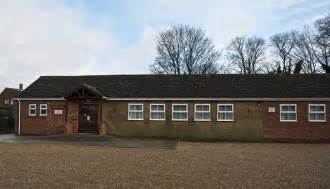 Prize Bingo
When: Saturday 23rd September 6:30pm - 9:00pm
Where: Wrangle Village Hall

Prize Bingo and Family Fun Evening at Wrangle Village Hall on 23rd September. Doors open at 6.30 eyes down for 7pm. Refreshments and raffle. This is to support local British Superbike hopeful, Jack Drury.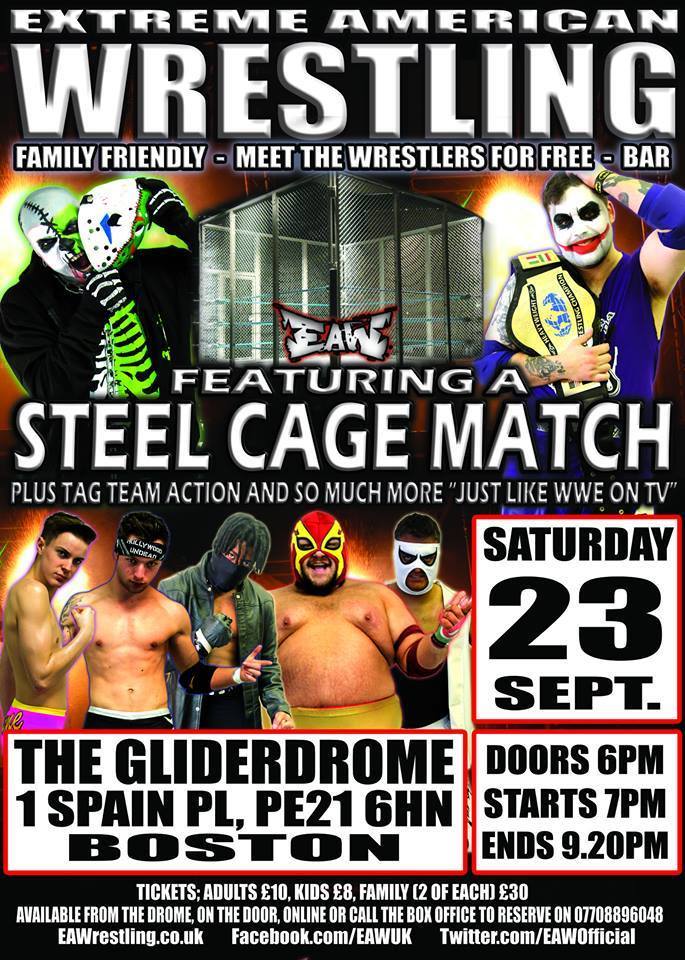 Extreme American Wrestling
When: Saturday 23rd September 7:00pm - 9:20pm
Where: Boston Gliderdrome

Wrestling returns to the Gliderdrome, featuring a Steel Cage Match and Tag Team action! Tickets are £10 for Adults, £8 for Kids or a Family ticket of 2 Adults and 2 Kids = £30. Tickets available on the door or online.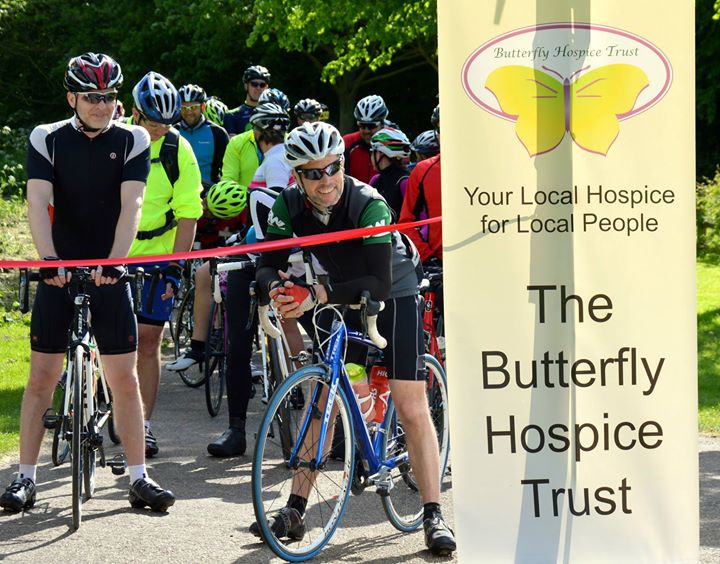 The Butterfly Hospice Big Bike Ride
When: Sunday 24th September 10:00am
Where: The Butterfly Hospice

Challenge your friends and family to the Big Bike Ride on Sunday 24th of September at 10am.
You can choose from a 9, 33 or 66 mile route.
The ride follows the Water Railway Cycle Safety Approved Route.
To register call (01205) 311222 or email sue.watsham@butterflyhospice.org.uk.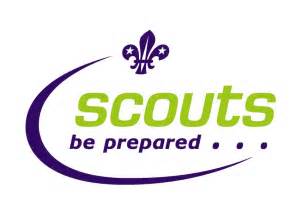 5th Boston Scouts Open Day
When: Sunday 24th September 10:00am - 4:00pm
Where: Scout Hall, Castle Street, Boston

5th Boston Scouts have an open day at the Scout Hall, Castle street, Boston. Crafts, fire lighting, outdoor cookery and aboriginal painting are some of the things on show. Refreshments will also be available on the day. The aim is to promote the 5th Boston group.
Barbara Dickson Concert
When: Thursday 28th September 7:30pm
Where: Boston Stump

Award-winning Scottish singer and actress, Barbara Dickson, is coming to Boston Stump, this September for a special concert as part of her ongoing national tour. The concert takes place in Boston Stump on Thursday 28th September 2017 at 7.30pm. Tickets are on sale for £25 in the Stump Shop or by visiting www.concertsinthestump.co.uk.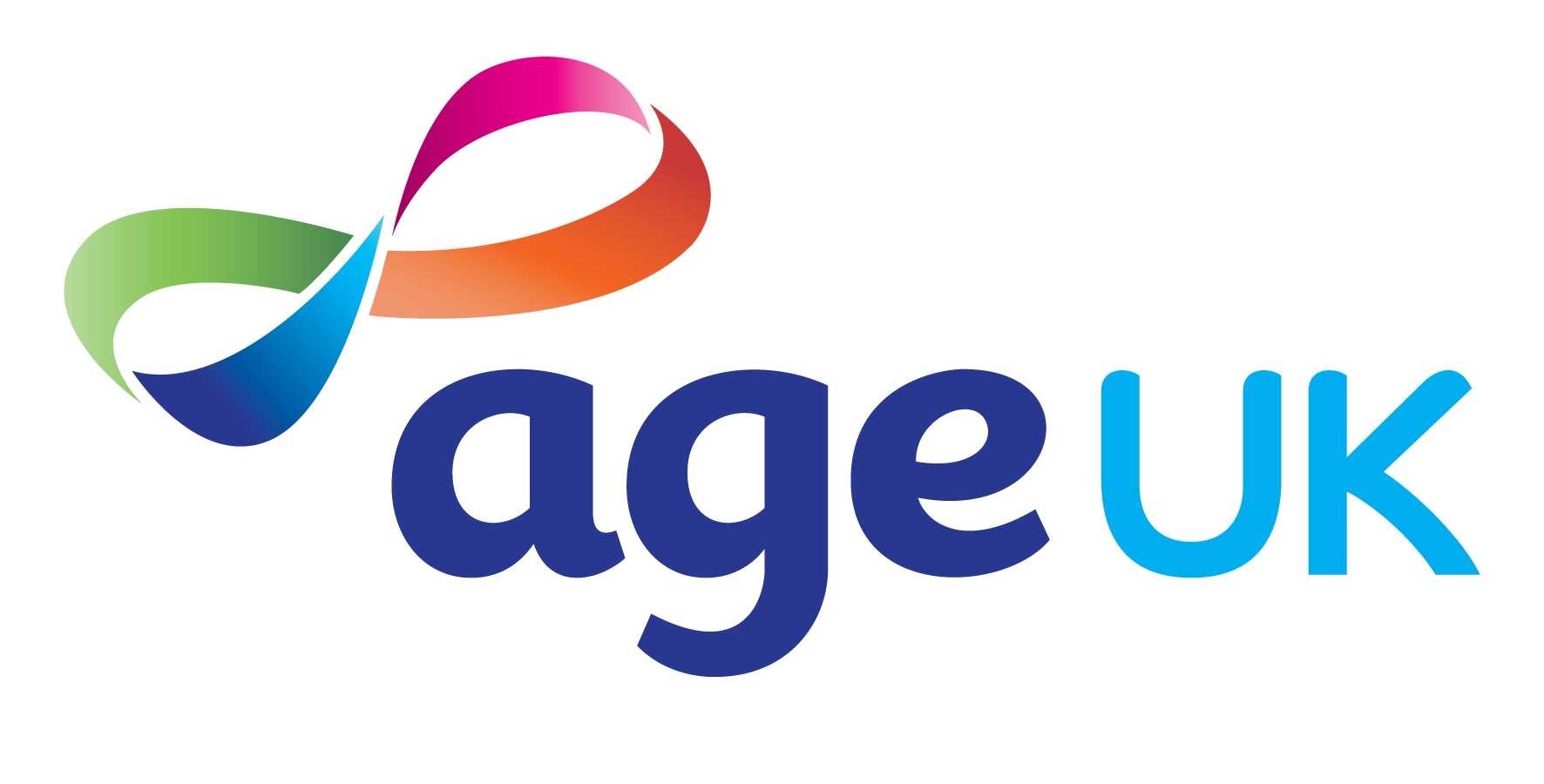 Annual Horticultural Show
When: Saturday 30th September 12:30pm
Where: Johnson's of Boston (Garden Centre)

Age UK's Annual Horticultural Show in association with Boston Allotment Association is on Saturday 30th September at 12.30 at Johnsons of Boston (Garden Centre).
It's £1 to enter an exhibit with all proceeds going towards Age UK.
Entry forms to exhibit are available from Age UK (High Street), Rumblin Tums Cafe (Fish Hill) and Johnsons of Boston for more information call (01205) 364161.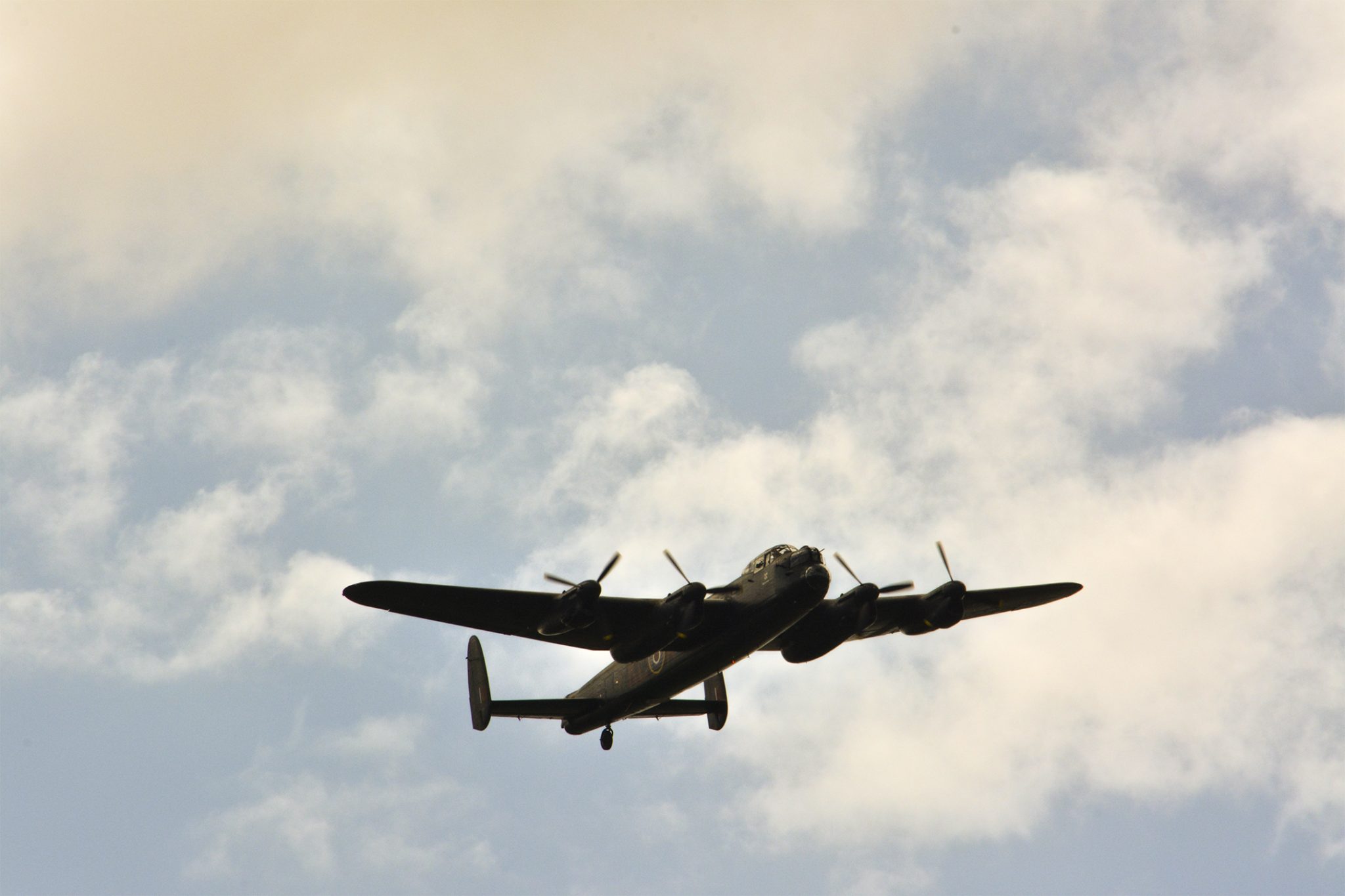 The Sibsey Lancaster Memorial Trust Annual Service in The Field
When: Sunday 1st October 2:30pm
Where:

The Sibsey Lancaster Memorial Trust Annual Service in The Field followed by refreshments in Sibsey Village Hall is on Sunday 1st October 2017 at 2.30 pm. To attend please look for Sibsey Northlands (approx. PE22 0UF) and follow the signs. The event and parking is free with free transport from Tattershall Market Place leaving at 1.30pm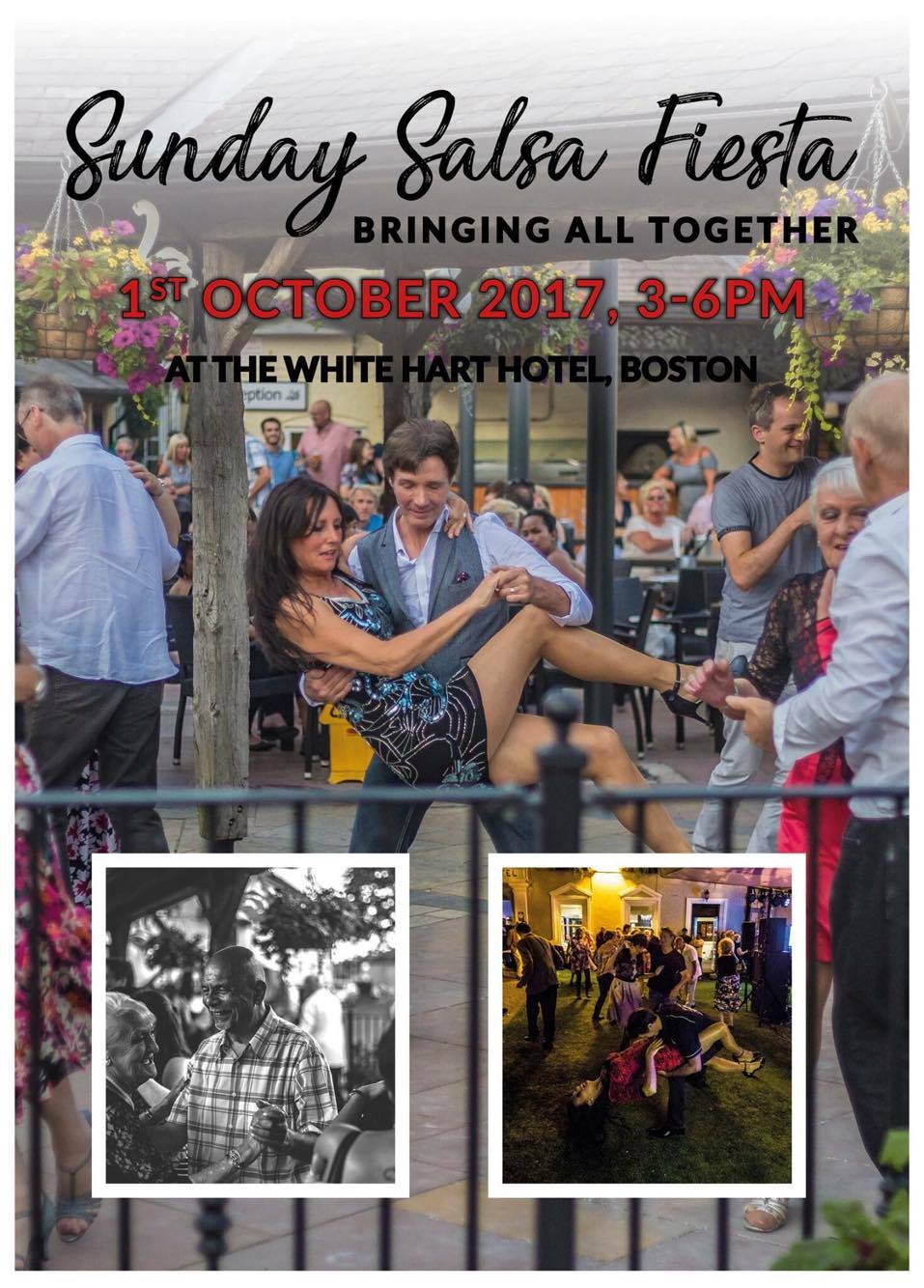 Sunday Salsa Fiesta
When: Sunday 1st October 3:00pm - 6:00pm
Where: White Hart Hotel

On October 1st there's a Sunday Salsa Fiesta at the White Hart Hotel from 3-6pm. Families are welcome.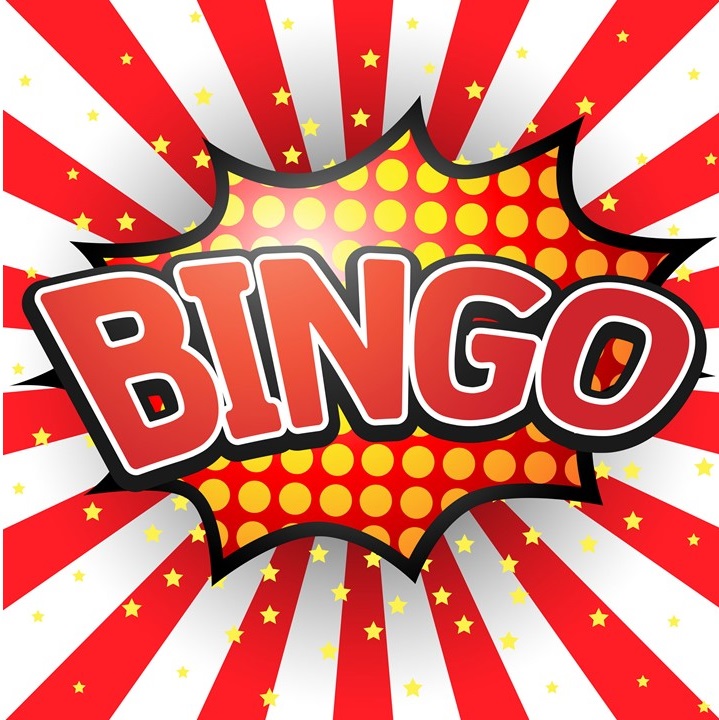 Prize Bingo
When: Friday 6th October 6:30pm
Where: Rochford Tower Hall Boston

Fund raising Prize Bingo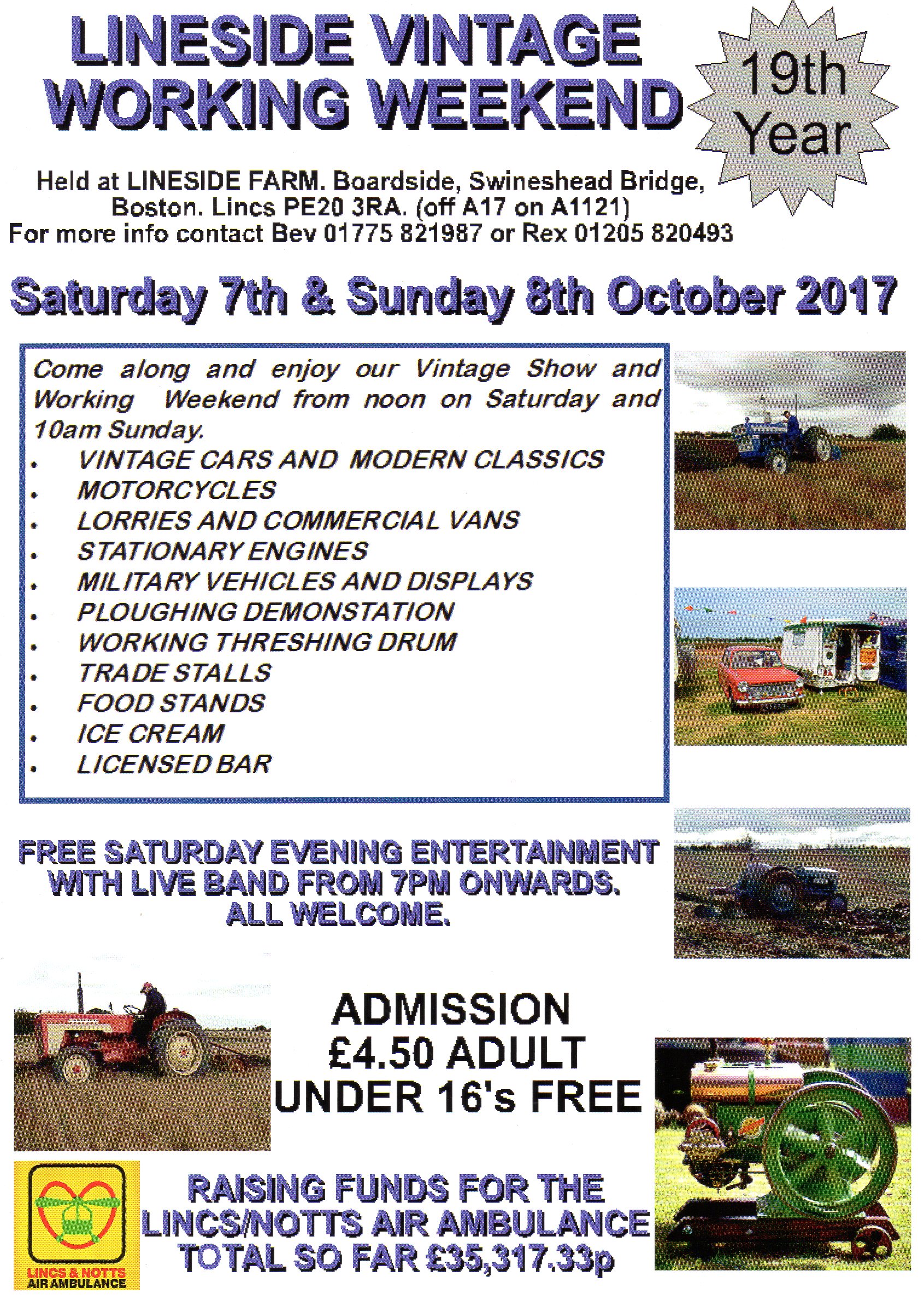 Lineside Vintage Working Weekend
When: Saturday 7th October 12:00pm - Sunday 8th October 4:00pm
Where: Lineside Farm, Boardsides, Swineshead Bridge

Lineside Vintage Working Weekend is in its 19th year and returns on 7th & 8th October. Admission is £4.50 for adults, under 16's are free. Blues 'n' Twos and Just For Kicks will also be performing on Saturday night at 7pm.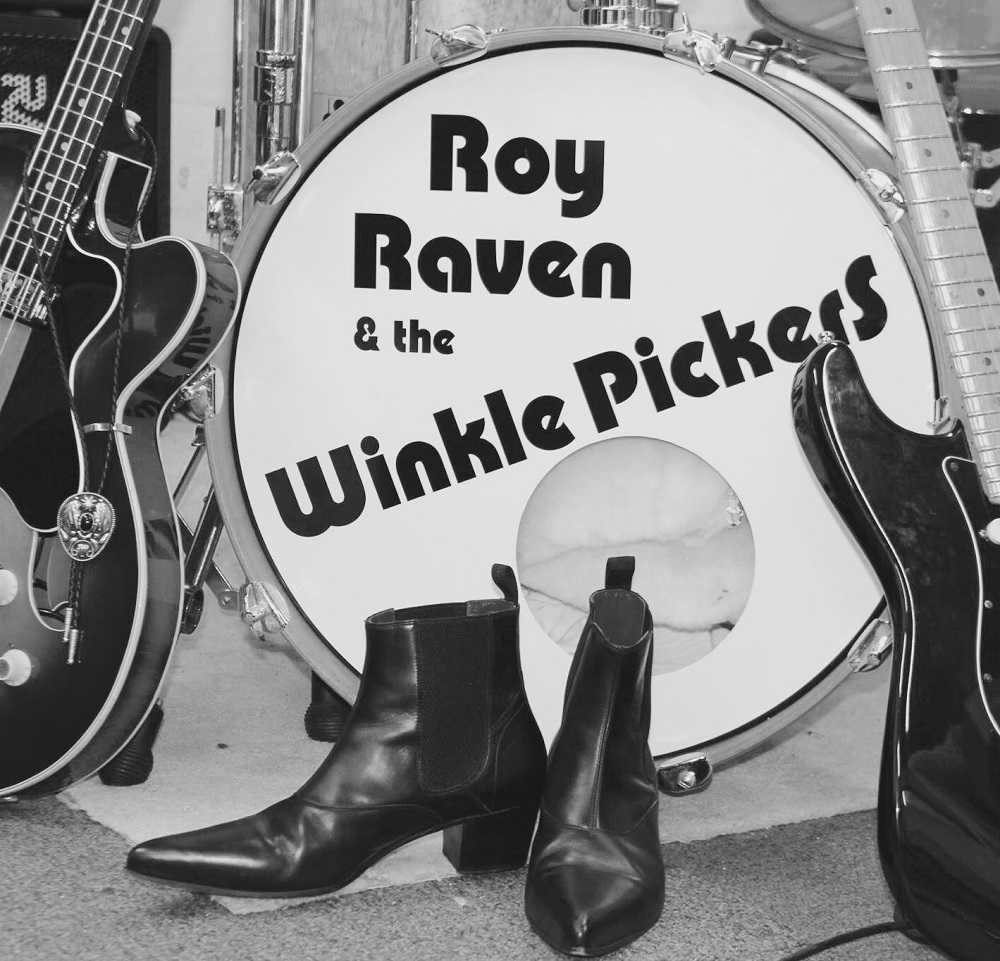 Rock n Roll & Jive Night
When: Saturday 14th October 7:30pm
Where: The Gliderdrome, Boston

It's 60 years since Rory Blackwell and the Blackjacks played the first Rock and Roll concert at the iconic Gliderdrome in Boston. To celebrate, Boston resident Deborah Evans is organizing a Rock and Roll and Jive night featuring Roy Raven and the Winklepickers with supporting music by host for the evening Steve Greenhough. Also featuring guest saxophonist Abbie Clayton and dancers from the Giles Academy. The evening will be supporting the Macmillan Cancer charity. Tickets avaliable from Burgess, Thompson and Richardson, Chris Cook Print, The Black Bull Kirton and the Bakehouse and are £15.
Oktoberfest
When: Friday 27th October 5:00pm - Saturday 28th October 11:00pm
Where: Central Park

Oktoberfest, a Bavarian style Beer Festival, will be held in Central Park on Friday October 27, from 5pm to 10pm, and Saturday, October 28, from noon to 5pm and 6pm to 11pm. It is for over-18s only. There will be music, games, Bavarian food and authentic beers served in glass steins. Traditional oompah music will give way to pop music in the evening. To book, go to oktoberfestofficial.com/boston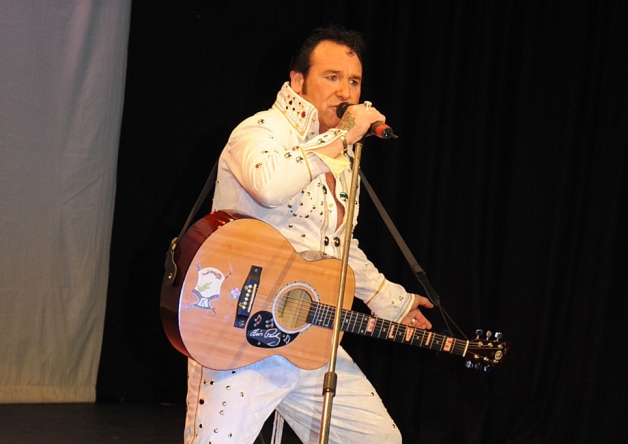 One Night With Elvis
When: Saturday 28th October 7:30pm
Where: Boston Town FC, Tattershall Road

One night with Elvis, Tony Memphis King, is taking place on Saturday 28th October 7.30pm at Boston Town FC raising money for flood lights and to improve visitor amenities.
For tickets: Call Mick Vines 07943 622959 or Tony 07949 636179
Hurry up tickets are selling fast.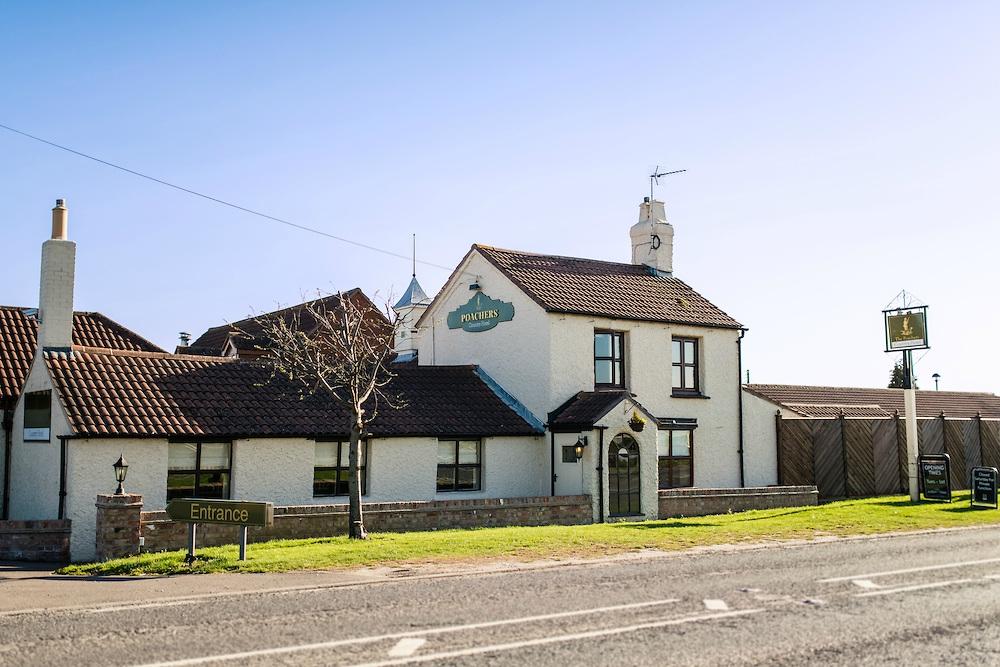 Frankie Valli Tribute Act
When: Saturday 11th November 7:00pm
Where: Poachers Country Hotel, Swineshead Road

The Mayor of Boston, Councillor Bernard Rush invites you to join him for an evening of music and entertainment in aid of the Respite Association and East Lincs SANDS. There will be a three course dinner, dancing & disco, raffle and prizes. Dress code smart casual. Tickets £39.50. For tickets and further information please contact Barrie Pierpoint on 07720406806 or email barrie.pierpoint@gmail.com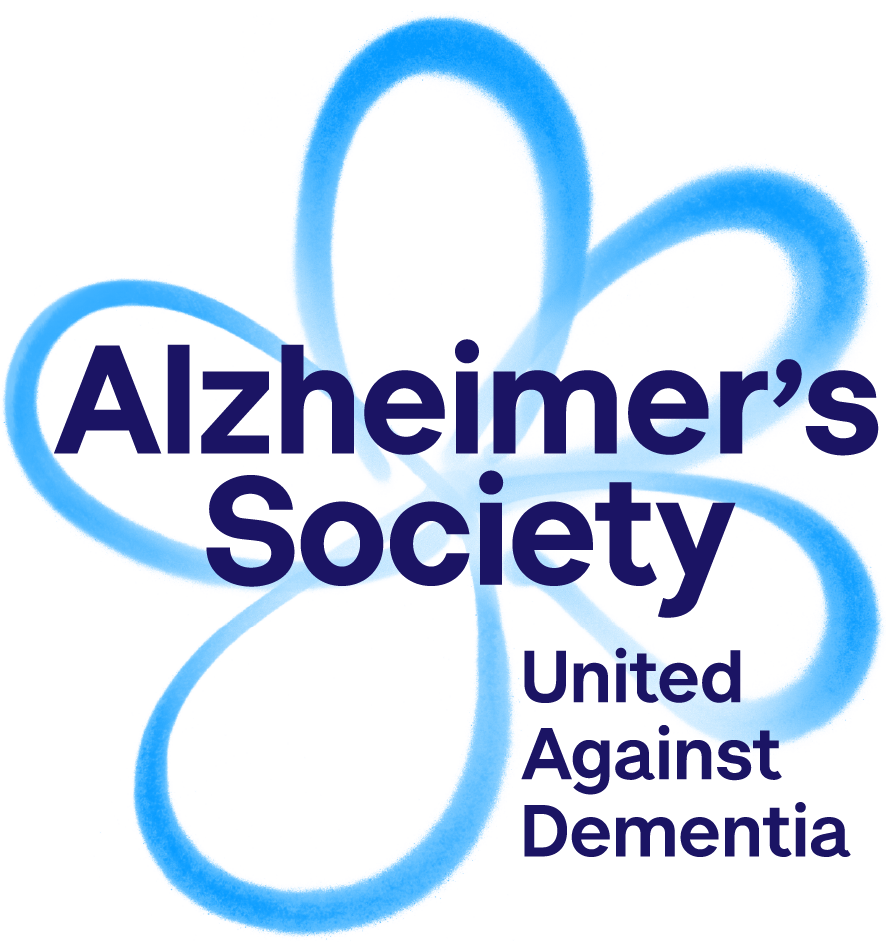 Alzheimer's Society Carers Information Programme
When: Wednesday 22nd November 2:00pm - Wednesday 13th December 4:30pm
Where: Boston

Alzheimer's Society is offering courses for carers of people with dementia in Boston. The courses are being held over four Wednesday afternoons from the 22nd of November and cover topics such as diagnosis, benefits and coping strategies. The courses are free but you need to book by calling 01522 692681 or by emailing Lincoln@alzheimers.org.uk.